Our History
A proud and checkered past.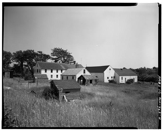 In The Beginning
When Grover Cleveland Landalor began making his own socks in 1921 using scraps of wool he found in the streets outside a textile plant he hadn't the slightest idea what his activities would lead to. Word of his comfortable socks spread and he was soon manufacturing nearly a thousand pairs a week from an old barn on his family's large farm in Sheboygan, Wisconsin with his eight children working fourteen to fifteen hours a day at the looms. Production expanded in 1926 when Landalor began making hats and gloves. Business was so good that Landalor had to adopt more children to keep up with the growing demand. Sales continued to grow steadily until 1938 when president Franklin Delano Roosevelt signed the Fair Labor Standards Act which placed limits on many forms of child labor.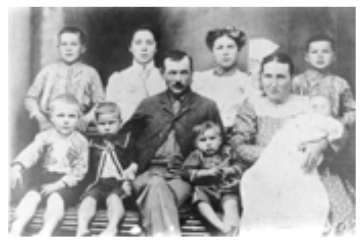 The Potato Years
This began a new chapter in the life of Landalor and his company. He divorced his wife of twenty years, sending her and their nineteen children off on their own, and married Valerie VanBuren, the daughter of a Midwestern oil tycoon. He promptly spent all of Valerie's inheritance on research to create the world's tastiest potato chip. After seeding his entire farm with potatoes, Landalor discovered a creative way to convert his sock making looms into potato slicing machines. The original shape of his new potato chips and the addictive flavor developed through his extensive research proved to be very popular. Landalor was once again in charge of a rapidly expanding business.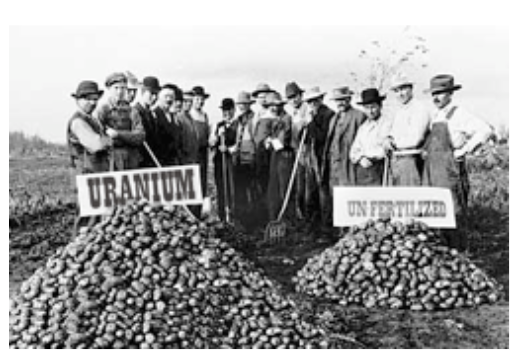 Bewildering Growth
Due to his unique chip production methods, Landalor created unusually large quantities of garbage. He became very efficient at disposing of this excess waste. So efficient in fact, that the U.S. government offered him a contract in 1943 to dispose of the nuclear waste they were creating at their first nuclear power plant. Landalor gladly accepted the contract and began spreading the uranium over his fields and pouring it in the nearby Mullet River. Landalor quickly realized that his potatoes were growing to unimaginable sizes. Production increased dramatically as did demand from repeat customers claiming they, "couldn't get enough."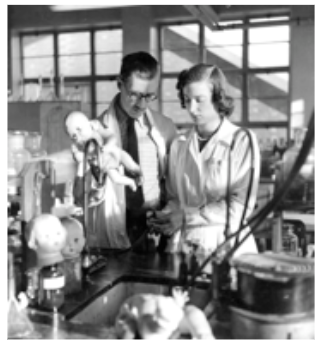 Drug Deal
With all of the excess capital from his burgeoning potato chip company and his contract with the government, Landalor made a deal in 1954 to buy a small pharmaceutical company that was based across the lake in Muskegon, Michigan. Under Landalor's leadership, the company grew to be the nation's largest manufacturer of goat tranquilizers. Landalor spent nearly twice as much money on new drug research as his competitors. This resulted in many medical breakthroughs and patents that assured Landalor and his company millions of dollars over the decades to come.Click to add an engaging title. High quality images go a long way in looking professional online.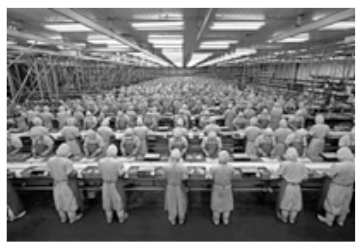 Toy Industry Explodes
In 1961, Landalor was approached by a young man by the name of Enrique Castro who claimed to be his son. Although Landalor vaguely remembered the boy's mother, he wanted nothing to do with the estranged child. Landalor repeatedly rejected Castro's attempts to reconnect until the day he learned of Castro's ideas for a new line of children's toys. Landalor promptly bought the rights to the idea for $25 and a dinner with his son. The American-born Castro was deported shortly thereafter under questionable circumstances, but the line of toys was so successful that Landalor had to build a new factory to keep up with demand. The addition of the toy division to the company structure was Landalor's final command as president of the company.

Grover Sells Out
In 1963 the company was incorporated as Landalor Industries and Landalor immediately sold all of the company's stock to various groups of investors. Grover Cleveland Landalor lived out the rest of his days on a ranch in Saskatchewan. Landalor Industries has since been run by a revolving door of professional businessmen. Sales have grown at incredible rates over the last four decades, however crippling lawsuits have plagued the company.


Landalor Industries:
A Growing Concern
Landalor Industries takes pride in its history. Pictures of Grover Cleveland Landalor still adorn the walls of the new offices and tours of his family farm in Sheboygan are given daily. Visitors are encouraged to slice their own chips on the antique looms in the barn, take late night dips in the beautifully glowing Mullet River, and frolic in the pastures where four, five, and six-leaf clovers abound. An illustrated, scratch-and-sniff history of the company is also available for purchase from our online store. Landalor Industries. From our family to your family . . . then back to our family again.